Google has rolled out new wallpapers for the Pixel 6 and 7 series through its Pixel Feature drop update. It is pushing a new update for the Pixel Live Wallpaper app through Google Play Store. Once you update to version 2.0, the new wallpapers can be seen on the app. Even though the update is available for other Pixel smartphones, such as Pixel 4a, 4a 5G, 5a, and 6a, it doesn't receive the new wallpapers. The new Pixel Live Bloom wallpapers come in addition to the Feather wallpapers in the Google Pixel 7 series. Last year's Pixel 6 series also had a similar wallpaper named Bloom wallpapers.
Pixel Live Bloom Wallpapers
Andrew Zuckerman designs the Pixel Live Bloom wallpapers. He captions these images as Bloom, one by one, Grows together. It contains four pictures: A boat, an Orchid, Flamingo Flower, Maki Dahlia, and Persian Buttercup. Each of these images can create twelve different backgrounds. These are dynamic wallpapers that will change your Pixel screen to be in contrast with images on your phone.
However, the dynamic function isn't available for smartphones other than the Pixel 6, Pixel 6 Pro, Pixel 7, and Pixel 7 Pro. It may be available in the future with the help of third-party developers. Here are the previews of Pixel Live Bloom Wallpapers in both Light and Dark versions.
Note: Below images are just for representational purposes; these are not of actual quality. You can download actual quality wallpapers from the link below.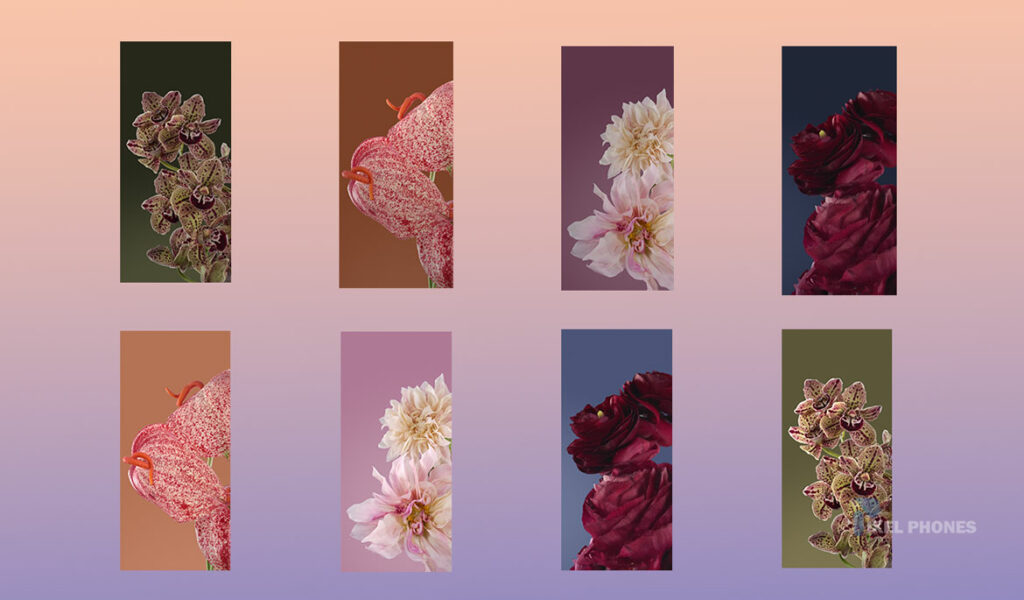 Download Pixel Live Bloom Wallpapers
Even though there are only four wallpapers, Google adds a dark-shaded version of each, making eight different wallpapers. All of these can be downloaded from the below links. Any smartphone user can download and use them on their smartphones. Keep in mind that the dynamic feature of the wallpapers won't be available with non-Pixel smartphones.
Click here to download Pixel Live Bloom Wallpapers apk.
Download the Pixel Live Bloom still wallpapers from here.
Do share the article with your friends who love trying out new wallpapers.