After waiting for several months, the March 2023 Pixel drop for the Pixel family is finally here with several new changes. The update with the latest features and improvements will be on its way for your Pixel SMartphone, Pixel Watch, and Pixel Earbuds. The update will complete within a couple of weeks, so keep checking on the update notifications. Below are the major changes that the March 2023 Pixel Drop is bringing for the Pixel devices.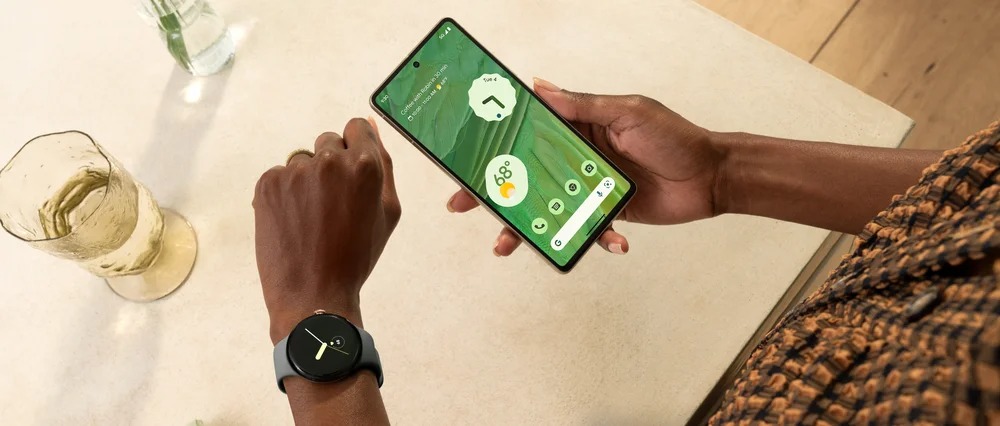 From better and snappy night sight, the Health Connect is finally out of beta and is ready to serve all health Stats from different apps in one place. It can sync your health data from popular apps such as Strava, Samsung health, etc, and can give you a single window of health stats accessibility.
What's new in March 2023 Pixel Feature Drop
Health Connect: Pixel phone now has a Health Connect feature that allows you to store and connect data from compatible health and fitness apps while maintaining your privacy. You can choose which data to share and with whom.
Timer on Nest speaker or display: Starting a timer on your Nest speaker or display is now easier. You can view the countdown on your Pixel phone and receive a push notification when the timer goes off, allowing you to disable it or add more time.
Dual SIM enabled profiles: Dual SIM is now available on Pixel 7 and Pixel 7 Pro with the ability to enable 2 eSIMs simultaneously, making traveling less stressful.
Faster Night Sight: Pixel 6 and Pixel 6 Pro users can now take low-light photos even faster with Night Sight, thanks to new algorithms powered by the Google Tensor chip.
Magic Eraser: Pixel phone users can now remove distractions like photobombers in Google Photos using the Magic Eraser feature. Camouflage is also available, allowing users to change the color and brightness to blend an object in.
Direct My Call: When calling a business, Pixel phone users can now see menu options right away with Direct My Call, saving time and avoiding having to listen to a recorded menu. This feature is available on Pixel 4a and newer phones.
Hold music feature: Google can now wait on line for you and notify you when a representative is available to talk, saving time and eliminating the need for hold music. This feature is now available in Japan.
Feature Availability Per Device:

Must See: Finally, Google Pixel 7, Pixel 7 Pro, and Pixel 6a boards ARCore support list
Pixel users are in for a treat as Google rolls out new features that enhance user experience. With the ultra-wideband digital car key, Pixel owners can now effortlessly lock or unlock their cars without the need for a physical key. By simply carrying their Pixel phone in their pocket or purse, the car will automatically detect the owner's proximity and respond accordingly. The feature also includes the ability to start the car's engine with the phone still in the owner's pocket.
Fast Pair, which was previously only available on smartphones, has now been extended to select Chromebooks. Pixel Buds and other Bluetooth-enabled headphones can now be paired with Chromebooks with just a simple tap or click, making the pairing process seamless and convenient.
For those who love using emojis, Google has also included new emoji combinations on Emoji Kitchen. This feature allows users to create customized emoji mashups that can be shared as stickers via Gboard.
Additionally, Hold for Me, a feature that saves users time by waiting in the line for them when calling a business, is now available in Japan, in addition to the U.S., Australia, and Canada.
What Changes March 2023 Pixel Feature Drop brings for Pixel Watch
Pixel Watch users can look forward to new sound and display settings on Wear OS 3+ that will enable them to personalize their audio and visual experiences. The upcoming update will include a mono-audio option that helps reduce disorientation caused by split audio. Additionally, the update will introduce new color-correction and greyscale modes that will cater to a broader range of vision preferences, making the display more comfortable to use.
These new features are expected to improve user experience and make life a lot easier for Pixel owners. As always, Google continues to innovate and bring the latest technology to its loyal customers.