Pixel 7 series carrying noteworthy specs was launched last year to offer Google's best technology on a smartphone. Despite continuous updates and optimizations via the updates, still, some bugs and issues are haunting Pixel 7 and Pixel 7 pro users. Similarly, the Pixel 7 call drop issue is affecting day-to-day usage of the device, and even some have returned it. We have compiled a list of potential workarounds to fix the Call Drop Issue on Pixel 7 and Pixel 7 Pro Smartphones.
The Call Drop Issue is prominent among Pixel 7 users across the globe since its launch. However, potential fixes provided by Google have fixed the problem for a broader audience, but some are still facing the same issue. Here are some workarounds that will fix the call-dropping issue on your smartphone.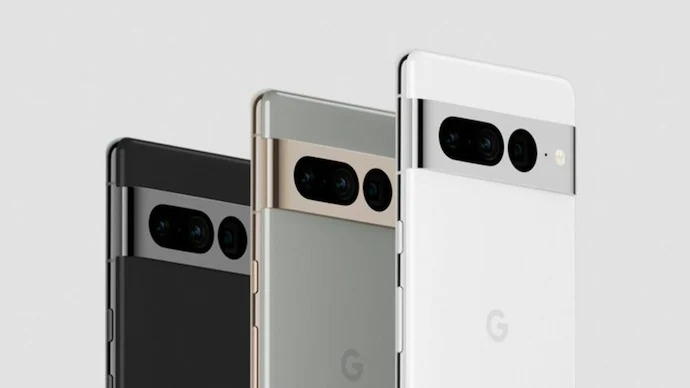 Must See: Best Pixel 7 Cases you should try in 2023
What's Happening to Pixel 7 with the issue?
Pixel 7 owners are reporting continuous call disconnections after 2-3 seconds after connecting a call. A single bell rings to the receiver, and then 50% of the calls get disconnected automatically without any interaction from the user.
Ways to fix Pixel 7 Call Drop Issue
There are several ways, but we have to hit and try each method one by one.
Restart your smartphone
Well, this is a temporary fix, but a most effective workaround to fix the call drop issue. Several users on Google Community forums have replied that restarting the phone has fixed it.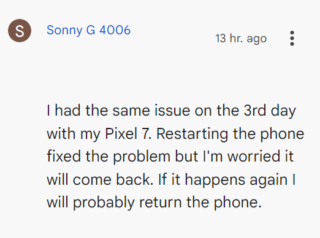 Toggle Airplane Mode
The user can toggle Arplane Mode on and off to make it work. However, a Pixel user even suggested a automation for the task which will autoamtically run every hour. The user can download the automation flow and then use it on Automate app.
Disable VoLTE / Disable 2G
This fix also fixes the call drop issue for soem sueres, if your network carrier supports VoLTE and WiFi Calling, then you can disable VoLTE. Even disabling 2G further helps in rectifying the issue. You can do so by heading to the Settings > Network and Internet > SIMs > Allow 2G. and disable it.
Reset Network Settings
It is another nuclear option to delete all the network settings that have been saved by your smartphone. To do so go to Settings App > Advanced > Reset Options > Reset WiFi, Mobile & Bluetooth > Reset Settings Button.
Install Latest Update
Most of the users got the problem resolved, once they updated the phone's firmware.
After performing all these steps, still, if the call drop issue on Pixel 7 and Pixel 7 Pro persisits, then it's time to take your phone to official support. It might be some hardware issue or issue at kernel level which can only be repaired by authorized technicians.