The October 2022 Google Play System update brought many changes to Pixel 7 and Pixel 7 Pro smartphones. One of them was the changes in Google Wallet shortcuts. The wallet shortcut at the bottom-right corner of the lock screen will now open the Google Wallet app. Even though Google didn't mention about change in the working of the Wallet Quick Settings tile, it will also open the Wallet app now.
Earlier, while tapping these shortcuts, a carousel of cards would appear, allowing you to swipe to select a payment method. The old UI was based on Android 11's Cards & Passes, which was accessible by holding the power button. The new Pixel 7 series will decline the payment if you unlock via face unlock. It would decline without any warnings, and users often criticized it. Unlike iPhones, the face unlocks on Google Pixel 7 series aren't secure as it doesn't feature dedicated sensors.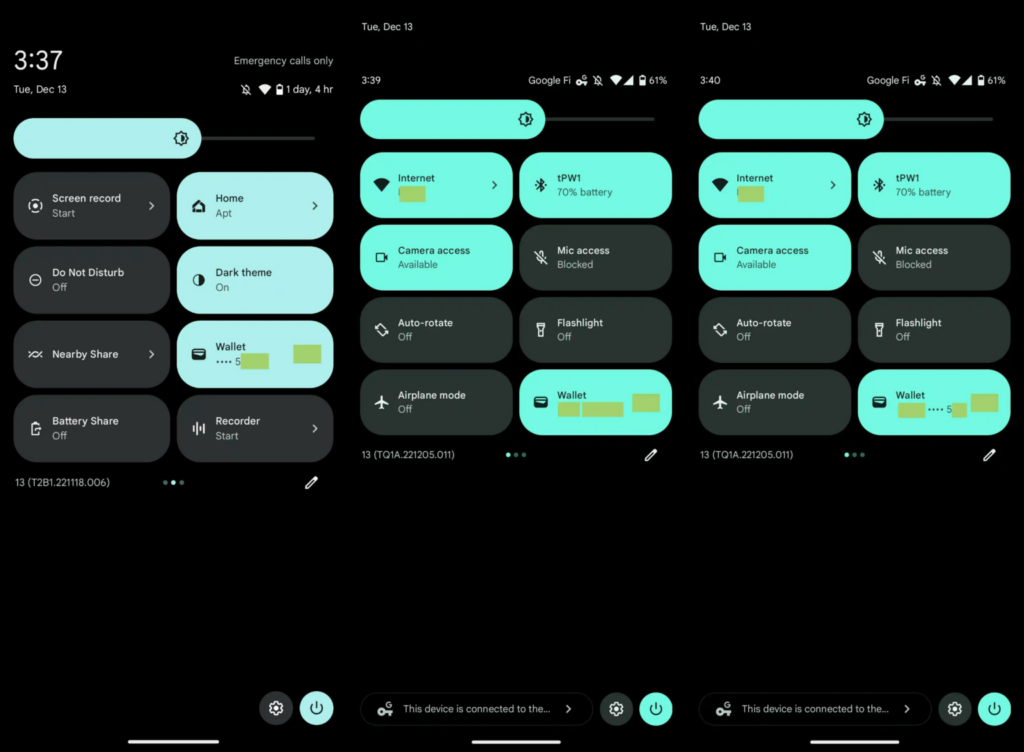 Google changed the shortcut functioning to avoid payment failures. Once unlocked with biometrics or a passcode, the Google Wallet shortcut will open the app to complete the transaction. The tap-to-pay feature needs to be fixed after the update. Since the full app opens, it takes slightly longer to complete the payment. The update also changes the Quick Settings tile to display the full card name instead of the last four digits.
The tile will scroll the full card name once before the digits appear at the end. It will display whenever you open Quick Settings. For example, it will display the bank name before displaying numbers. The new changes are with the Google Play Service with version 22.48.14. These are available for the Google Pixel 7 running on a QPR1 stable build. It may take some time to be available for all smartphone units.
Via – 9to5google